DATA DRIVEN SOLUTIONS
TAILORED TO THE DIGITAL NEEDS OF YOUR COMPANY
PLANTS & SHOPFLOORS
Manufacturers face growing challenges: standards of quality demanded by customers keep increasing, machines and productive assets continue to age, yet more reliability is expected of them, and the need to keep production costs in check is on the rise.
SAVVY MEC
---
Savvy MEC is the Manufacturing Intelligence solution that enables optimization of OEE through decision-making based on insights and objective data.

MACHINING
DEFORMATION
METALMECHANICS
Production
Availability
Efficiency
Quality & Energy
2 weeks Plug & Play
More info
Installation within 2 weeks
Plug&Play self-deployment collecting and processing data from CNC, PLC and machine components
Manage multiple plants & locations in a unified fashion
Cybersecure: ISO/IEC 15408:2009 , ISO/IEC 18045:2008 y Common Criteria
Interoperable with every machine and IT/OT system
PROCESS INDUSTRY
Complexity of production drives up the likelihood of inefficiencies appearing on production plants. For this reason, SAVVY PI has been specially designed for those companies seeking to optimize their production processes.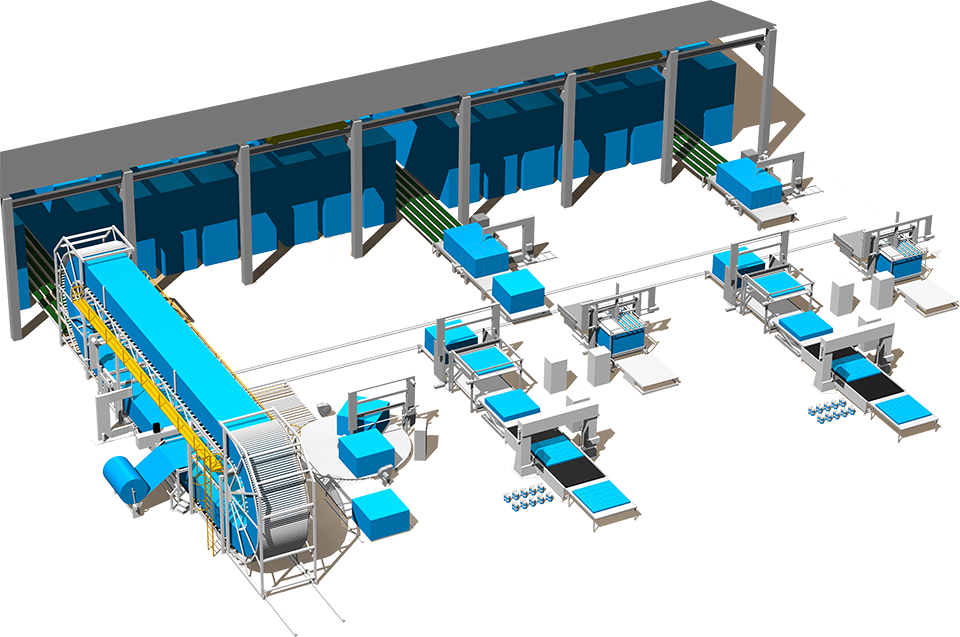 SAVVY PI
---
Standardize and gather data from the entire process in a single hub.

METALWORKING INDUSTRY
CHEMICAL INDUSTRY
PAPERMAKING INDUSTRY
PLASTICS INDUSTRY
More info
Integrate and process all the information a plant generates. Machines, robots, MES and any other relevant data source in the process
Manage multiple plants & locations in a unified fashion
Interoperable: seamlessly integrate into company IT/OT infrastructure, adhering to international industry standards
Cybersecure: ISO/IEC 15408:2009, ISO/IEC 18045:2008 & Common Criteria
Process Intelligence: dashboards & advanced KPIS, cross-referenced with various data sources already existing in the plant. Actionable information in record time.
MACHINERY & EQUIPMENT GOODS MANUFACTURERS
SAVVY OEM aims to boost development and monetization of brand-new digital products and services. From deploying a suite for management of disparate industrial assets, to accompanying our customers through ad-hoc development of digital products and services around data.
SAVVY OEM tiene el objetivo de potenciar la creación y monetización de nuevos productos y servicios digitales. Desde el despliegue de una suite de gestión de activos industriales deslocalizados hasta el acompañamiento y desarrollo ad-hoc de productos y servicios digitales en torno al dato.
Create your own digital ecosystem and join the Savvy community, alongside the main machine manufacturers in south Europe.
SAVVY OEM
---
Complete management of disparate industrial assets.
MACHINE TOOLS
EQUIPMENT GOODS
OTHER SEGMENTS
More info
Asset management platform: suite of solutions providing total control over offshore or disparate assets, ranging from basic monitoring, to remote teleservice and Edge management.
Monetization: niche, custom digital products that serve as building blocks for your own value added proposal.
Servitization: tools for creation and optimization of services related to Service Desks, maintenance and new business models.
Proven track record: with thousands of assets managed, and a community leveraging the power of mainline machine and equipment manufacturers.
Lightning-fast deployment: your own digital ecosystem up & running in mere weeks.
Specialization: advanced solutions focusing on industry.