CASE OF SUCCESS
FOOD
MINIMIZATION OF FINAL PRODUCT REJECTIONS
Founded in 1994, OKIN is a family business with exclusive dedication to manufacturing frozen, pre-baked bread. They are present in most flagship chains of large distribution in Spain - where they lead the category of rustic bread - and other countries such as France, Italy, Austria and Belgium.
Around 200 people work at their Zumaia (Guipuzcoa) plant, distributed on 5 totally automated production lines, with a production capacity of up to 90k tons per year.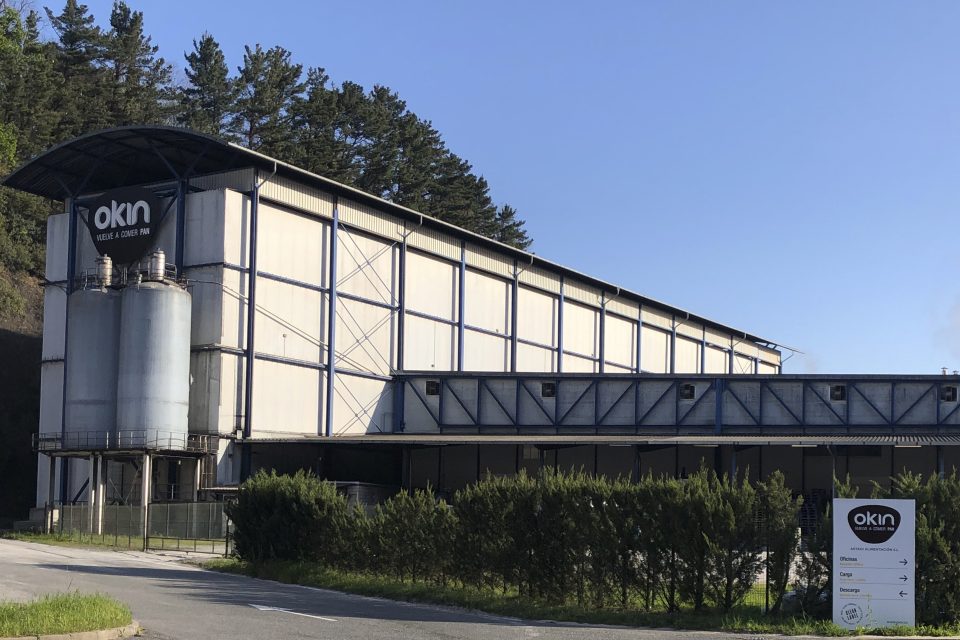 CHALLENGE

Okin anticipated the necessity of having a system capable of harmonizing the volumetry of produced bread output, in order to reduce wasted space and decrease the number of costly rejections.
---
The fermentation process of bread is highly dependant on ambient temperature and humidity. Lack of control of these parameters causes the final product to exceed target volume, resulting in rejections due to not meeting customer quality requirements, or not being able to fit inside containers for transport.
We have realized a hybrid solution, leveraging Savvy's Edge and Cloud technologies.
---
On the Edge, the Savvy SmartBox and it's capabilities have been utilized to their full extent in order to obtain and process information from a plethora of sources - fermenting systems, mixers, artificial vision cameras, furnaces and freezers - and persist all production line data on the Cloud.
We have carried out analyses with collected data to generate an algorithm capable of recommending optimal setpoints for fermentation and yeast dosification.
We have deployed the developed algorithm enabling plant-level suggestions and insights based on process and ambient data.
Additionally, we have designed displays and dashboards that allow controlling the volume of produced bread in real time, adapting to the current temperature and humidity conditions in the fermenting system before the process is finished.
Finally, we have analyzed volume trends of produced bread, factoring in ambient conditions and production parameters.
By means of improving produced bread homogeneity, we have significantly reduced the number of rejected units and gained greater performance on logistics-related costs.
---
All of the above has driven Okin to improve their sustainability in notable fashion, one of their key enterprise goals.
Further, they have been able to learn the dimensions of each of their recipes, complete with trends and deviations. This has granted plant operators the power to act upon various steps across the production line steps, thanks to having exact knowledge of what is being produced at the time.